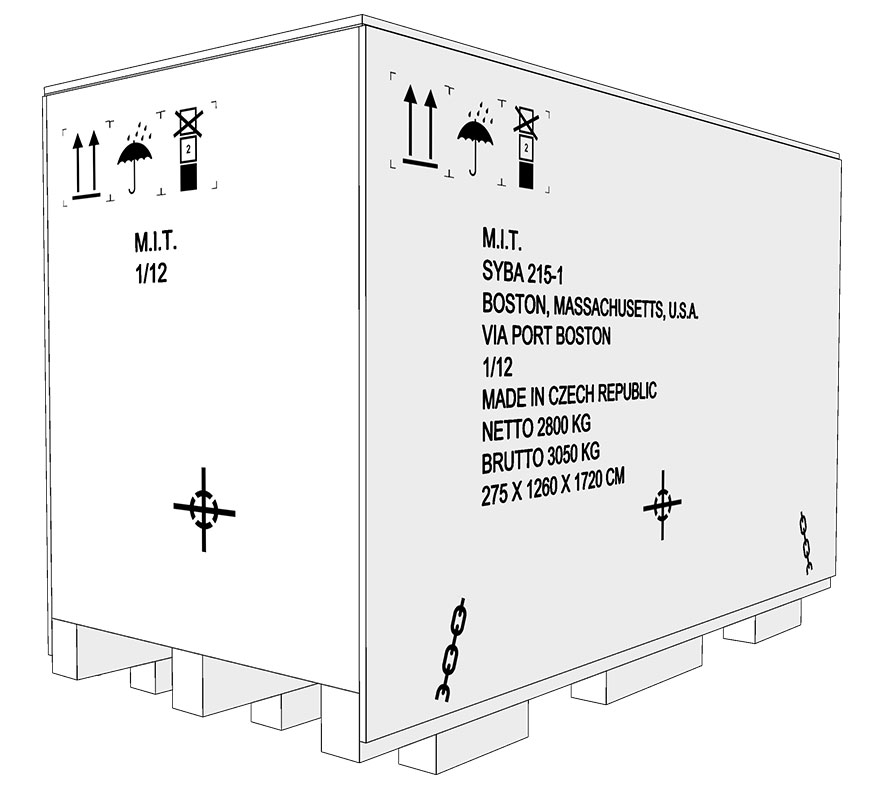 WG Industrial Packaging
The WG Industrial Packaging Group is active, consisting of representatives of packaging manufacturers, exporters and experts from Volyně Higher School of Woodworking. The Group prepares an Export Packaging Guidelines which include the findings of the German HPE Directive, the European Federation of FEFPEB (Fédération Européenne des Fabricants de Palettes et Emballages en Bois) Stability and safety Requisities and Preservation Conditioning, the GDV Packaging Handbook for the Construction of Boxes and Crates, and the Stability and Safety Requisites and Conservation Conditioning technical regulations.
The aim is to prepare a technical document for the certification of top manufacturers of export packaging, which is introduced in the German HPE. This will give exporters an increased level of assurance, eliminating the damage to the exported goods due to inappropriate packaging, or the exclusion of the insurer's performance due to inappropriate packaging.
The contents of the draft version of the Export Packaging Guidelines can be downloaded here.
Verpackungsrichtlinien HPE
Experience and knowledge of the German association of export packaging manufacturers Bundesverband Holzpackmittel Paletten Exportverpackung (HPE) e.V. are summarized in the HPE Export Packaging Guidelines, which has become an internationally recognized quality criterion.
The new revised edition of the HPE Directive dates back to 2018. The directive was developed by the HPE Expert Group "HPE Standard Packaging".
Note, the HPE Directive and its part can not be copied without HPE approval.
Printed original in German (130 pages, 68 drawings, 20 tables, color photos of packing examples) can be ordered at www.hpe.de.
---
The contents of the draft version of the Export Packaging Guidelines: